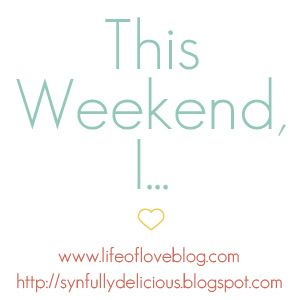 This was the first weekend in a while where Billy and I have really got to hang out one on one and do whatever we wanted to do with no places to be, games to see, or practices to hold. It was nice. I was able to remember why I fell in love with that crazy boy in the first place. I forgot how important and special time like this was to spend together. We need to make more attempts to do adventure days in the future--for both of our sakes.
Friday I took the day off of work and finally got my hair cut. I am sorry I am a horrible bloggy friend and didn't take a picture :( I had some spare time waiting for Billy and his family were just getting back into town from doing some chores around the cabin in the mountains, so I did some shopping and found this adorable dress and a perfect mint green chiffon skirt. I HAD A SUCCESSFUL SHOPPING TRIP! Queue the hallelujah chorus, because this never happens.
After everyone returned and thankfully pulled me away from my shopping spree before it got too out of hand, we went to dinner then picked out Billy's Birthday Present from his mom and grandpa--a new laptop! The inner nerd in me was just as excited as he was. I was able to talk him into this snazzy little number. Because I know no one else really cares or knows anything about the guts of the computer but other nerds like myself, we'll leave all those important details out just say it has a touch screen and that will be all the cool-ness you need to know. Yeah, laptop with touch screen, snazzy.
Saturday morning, Billy had practice, so I got to spend most of the day with this precious baby and catch up on all my tv shows on ondemand.
After practice, we took the pup to the dog park, ran a few errands, then went on a date to outback. What's that?! a date? Say it isn't so!! Yea, it's been a while since we've felt like a real couple and done normal couple things like got dressed up and went out to dinner or spent Saturdays like this together. It was nice, I like not having to share him. :) Here's that mint skirt I was telling ya'll about! Precious isn't it? After dinner we went over to some of our best friends, the other Meg(an) and Billy, house and watched the final four and caught up on life in general.
Sunday we had what I have termed as an Adventure day.
Adventure Day
(n)

[

ad-

ven

-cher]: A day devoted to getting out of our day to day ruts to do something out of the ordinary. These days are specifically geared towards keeping Megan's sanity in check. Most adventure days consist of things to remind us how beautiful life is and how experience things we typically let slip by us. Synonym: Soulshine Day
Since Billy had just returned from a day trip to the mountains, we vetoed the idea of heading back up to the mountains for a hike/wine tasting and anything ITP due to the masses of tourists in town Final Four. Instead, we decided to stick in the metro area and take a trip to Stone Mountain.
Sadly, today I am back in that super tall building in the middle looking over at the huge rock. Instead of on the huge rock looking at all of Atlanta.
The view down from the Sky-rail-ride-train-thing.
I think Stone Mountain is probably the most underrated place to visit in Atlanta. For the price, you can't beat spending a day in the park hiking, picnicing, and hanging out in the villages. Billy and I especially love all the history in the antebellum village. If I believed in reincarnation, I would have been from the antebellum period, something about it just captivates me. You can spend hours and hours just getting around the park walking all the trails, seeing all the exhibits, petting all the precious little baby animals, terrorizing children you know typical Sunday afternoon things :)
We were probably too old to be in here, but we are such kids at heart.
I even taught Billy all about granite! It was very much a Forest Gump moment.. except with Granite.
"

Shrimp is the fruit of the sea. You can barbecue it, boil it, broil it, bake it, sautee it. There's, um, shrimp kebabs, shrimp creole, shrimp gumbo, pan fried, deep fried, stir fried. There's pineapple shrimp and lemon shrimp, coconut shrimp, pepper shrimp, shrimp soup, shrimp stew, shrimp salad, shrimp and potatoes, shrimp burger, shrimp sandwich... That's, that's about it.

"
I promise we can actually be somewhat cool people.