Of course, since I'm kind of new back to this, and really am starting to blog and not just "journal," I am struggling for some sort of inspiration on blog topics. Yeah, I know I don't have to update everyday, buuuut I'm hooked ok! So as I was browsing for new people to follow, I found this nifty little challenge. Everyone of course remembers the 30 or 31 pictures in 30 days challenge, well this is it, but with a twist ;)
So I bring to you 31 days of blogging!! Thank you to Sugar and Strips for the inspiration.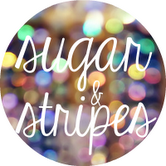 Day 1
A random picture of you with 15 facts
I have the mindset of a guy. I let things roll off my back easily, I don't hold grudges, I say what's on my mind by being very upfront, I don't play girl games, and I have a healing habit of cussing like a sailor. I love being outdoors, and I'm also somewhat of a dare devil. Don't worry, I can also be classy, sassy, and clean up and be quite the southern belle.
I don't have typical fears. Heights and spiders don't seem to bother me. I am more afraid of letting others down, growing old, and dying with regrets.
I think there is some magic that comes along with Summer. There's something about those months that just make me feel so alive. I hope that magic never ceases to exist.
Unlike most people in the south, I actually prefer baseball over football.
It's my dream to live in Nashville one day. I still think my heart is calling me to work in the music industry. I am just waiting for the right opportunity to fall in my lap, and I will be there in two shakes of a lamb's tail.
My favorite foods fried green tomatoes, my mom's potato soup, onion rings from the varsity, and tons and tons of sushi.
The greatest day of my life was April 11, 2006. Thinking about that day never ceases to make me smile or laugh.
Bluegrass, mandolins, country roads, wind in my hair, high speeds, adrenaline, laughing, sunshine, fresh cut grass, Cades Cove, the cabin, and James Taylor are like medicine for my soul.
I have a very tender heart that I wear on my sleeve. Sometimes you wouldn't believe it, but that's because I don't care for babies or whiners.
I never leave home without my camera.
In my opinion, no girl's wardrobe is complete without at least one pair cowboy boots.
I lived with the same 3 people all 5 years through college. They were and still are some of my best friends. Even though we had our rough patches, we couldn't have asked for better. We honestly grew to be family--right down to our nightly family style dinners.
Billy is my best friend, my better half, my rock, my everything. I don't know how I got so lucky to have a man so perfect for me as him. We are MADE for each other. I love how he keeps me on my toes, and even more, I love how he takes my sass and somehow always goes along with my crazy adventures. I feel like we are each other's perfect complimenting partner.
That being said, I don't believe in soul mates, or at least everyone else's definition of it. I believe soul mates are made not born. That is a special connection you have with someone that only comes with time. Once you can finish each others sentences, read each others thoughts, and know their ticks and tocks, then you're soul mates in my mind.
Casey is my sweet, sweet puppy. I never knew it was possible to love a dog as much as I love her. There are no words to explain how precious she is to me. She is, hands down, one of the smartest, sweetest, best behaved dogs I have ever known.