In case you missed me saying this before, I've had a blog (a different one) for quite sometime now. However, it was more of a personal journal,
REAL
personal, and more of a middle school diary sort of thing. As I've gotten older, I've found it has turned more into a scrapbook worth sharing, if you will. A few months ago, I got into a better habit of updating regularly and not just when I wanted to sulk about boy troubles.. but that's not the point of this post!
When I started to take things more serious, I decided to give myself a zazzy little name like all the cool kids do. I sat around one night trying to think of a short little snippet that described me and the type of theme/blog I envisioned my little corner of the blog-osphere to be.
The one name that I came up with that fit was, Barefoot Bluejean Princess. I'm far from a princess, but when used in the proper context, it does describe me to a T. Which leads to the back story..
Flashback: In high school I went to a hurricane Katrina benefit show that was being held in my hometown. Corey Smith was headlining. This was back when Corey Smith was just becoming cool around here. There was this other guy who opened for him, we thought his name was Bradley. I fell in love with everything about him--his ora, his voice, his covers, his originals. He engulfed my attention and I was hooked. I told the friend I went with that he was going to be a big deal one day. Boy, if only I knew how right I was going to be..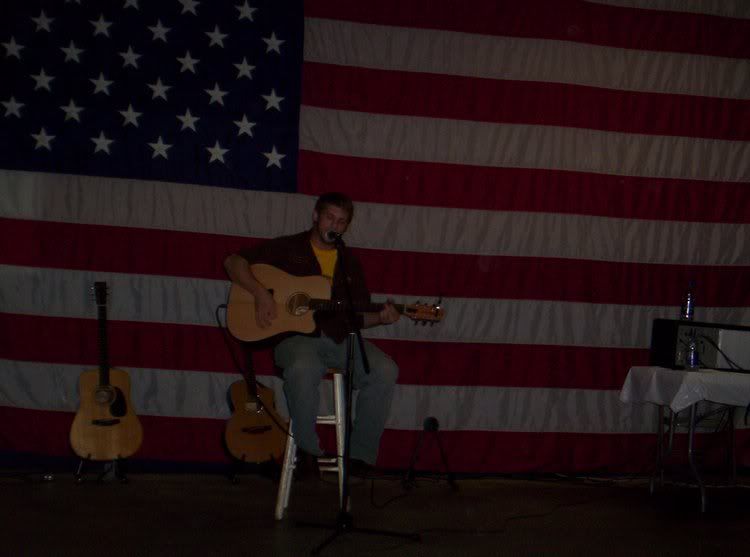 He was such a baby then! Like 20! Pre-BHM
Well, I ended up befriending this guy and figuring out his real name is Brantley a few years later when his media coordinator contacting me asking me if I'd intern with her. This is where my love for the music business began. I spent all of my college years working with specifically him watching him get his career off the ground (and also some other artists in our area), learning the business, and having the absolute time of my life.
The night we were reintroduced, circa 2008.
B gets signed. B get's ready to release his first album that goes straight to stores (his first one was just re-released to stores). It was down to the wire for deciding what tracks made the cut for the album.. There was only room for so few, and there were too many wonderful options. Because, let me tell you, this guy is a machine when it comes to writing phenomenal songs.
I remember sitting in his house that night on that big leather couch late into the night making my case about a song and how I thought it was the one that needed to be out there and heard. After the first time I heard this song, it was stuck in my head for weeks, and I knew it had that something about it that made it worthy of sharing. He wasn't having it. I and the media coordinator both agreed, this one THE song. The night wound down, and it was in his hands to make the final say, and regardless, he knows what ultimately best for him and has done a great job choosing before.
Not long after, I got a call from them saying, he choose the song we advocated for, "Back in the Day." Truth be told, I think it was because Lyn wanted it moreso than because of me.
The opening line from the song was the one that I most remembered, which later inspired the name of my blog:
Mamma, she's still got that picture o

f me and Katie on homecomin' night.

She looked pretty in that fancy dress, b

ut that girl was a barefoot blue jean princess
The girl could dress up, but she was most comfortable and just as memorable and in her jeans and tshirt. That's me for you.. It stuck, it was catchy then, and it was still catchy when I was trying to decide on a blog name.
Here's the rest of the song in case you've never heard it. It's easily one of my favorites that he has written, even though I feel like everything he writes is my favorite too ;). Call me biased, but he is easily one of the greatest writers out there right now, or at least my favorite.
I know you love it.. or at least you can pretend you do.
So not really a quick story, but it's definitely all of the background information you might need to know of where this title originated from and why I chose it.